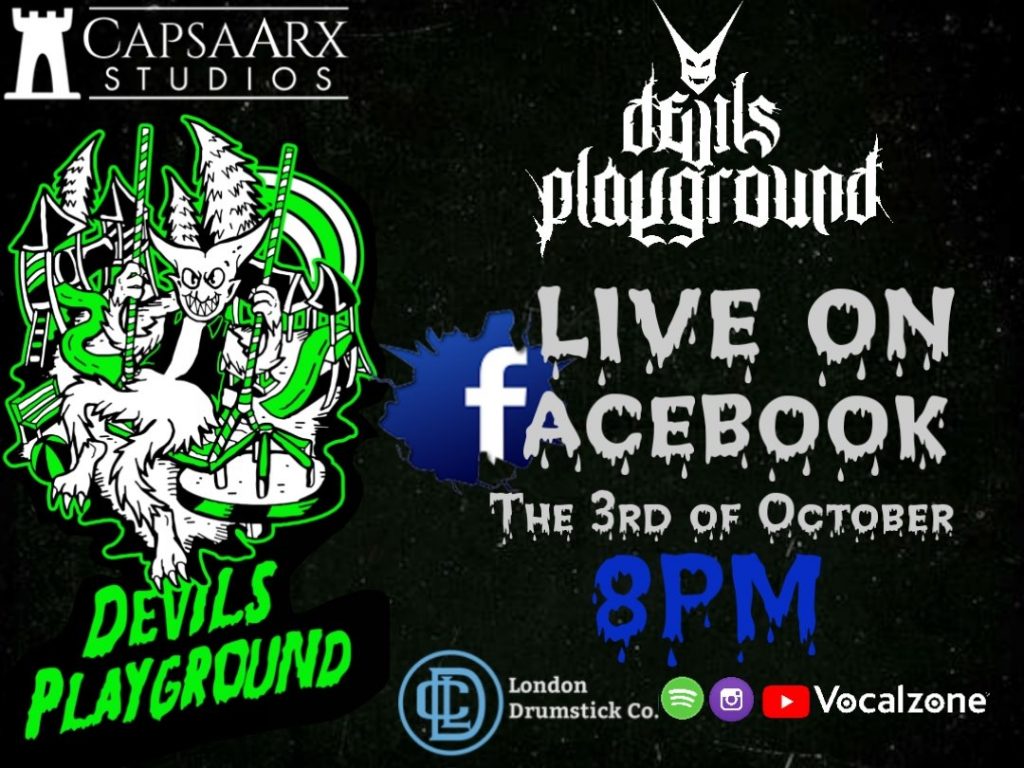 We're pleased to announce that Midlands based metal band Devil's Playground will be live streaming from CapsaArx Studios on Saturday 3rd October.
Join us live on facebook for their first gig of year, the show is free to watch and starts at 8pm.
If you enjoy the show, you can make a donation to the band at www.Capsaarx.com/devilsplaygrounddonate and you can check out their merch store at https://www.devils-playground.co.uk/store.