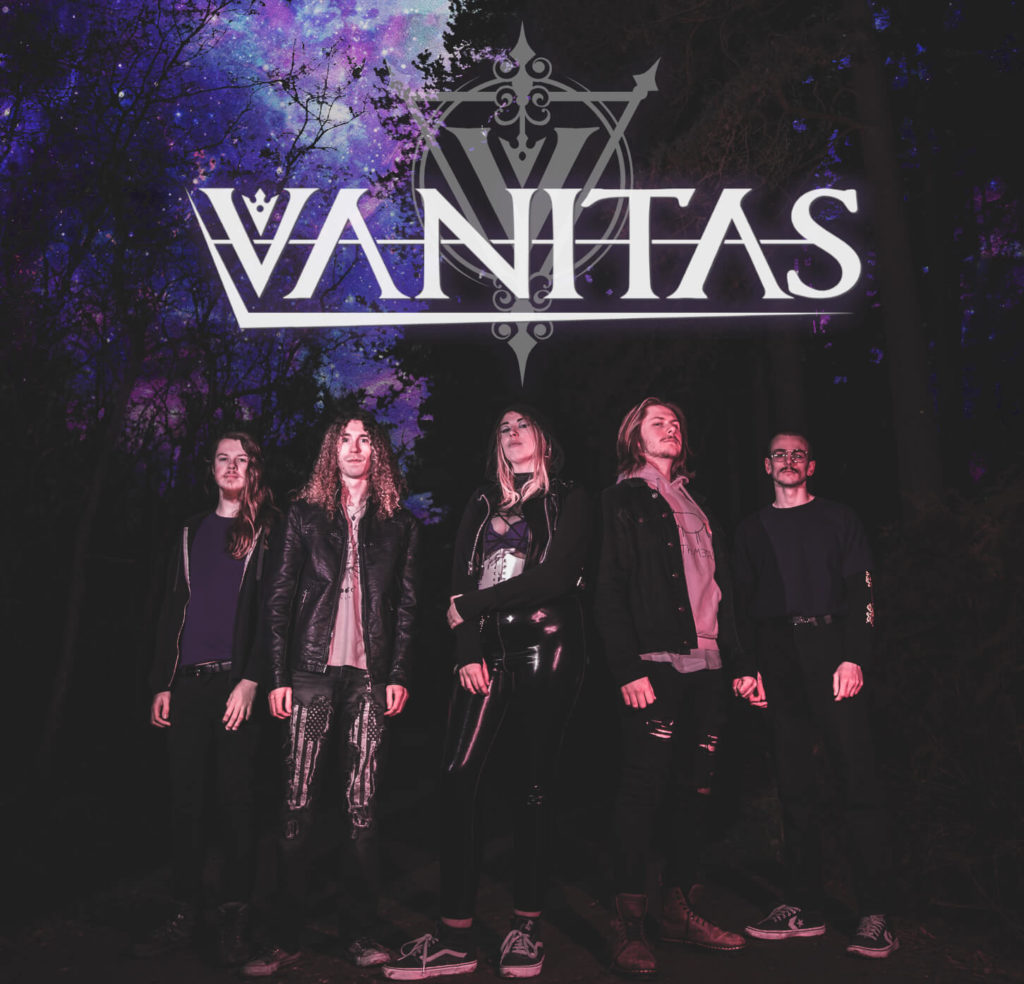 MEET VANITAS , BIRMINGHAM'S NEWEST CINEMATIC DJENT BAND 
We're excited to release details of a brand new band we have been working with!
Forged from members of Verb The Noun and Aramantus, Vanitas announce their arrival onto the scene with an anticipated debut coming in February 2022.
The 5 piece self-proclaimed "Cinematic Djent" band take their influences from the likes of Periphery, Tesseract, Unprocessed and more.
Vocalist Jade Maris (Verb The Noun, Fury) says "After the disbanding of Verb The Noun, I can truly say we've evolved into something stronger with Vanitas, and our new music reflects the coalescence of all of our hard work and musical growth as a band- I'm so excited to put it out into the world and be part of a bigger community."
Guitarist Elijah Storer (Aramantus) says "Throughout the years of playing in various musical projects I've been searching for that band to reignite my passion to perform and create and with Vanitas I can say that I have found my calling".
With a promise to deliver chunky djent riffs, high intensity drums and a soaring orchestral accompaniment alongside theatrical vocals, their launch is highly anticipated.
Ahead of their February 22 launch, you can follow the newly forged band via social media here:
Bandcamp

PR Enquiries: Amie Chatterley  |  Info@CapsaArx.com