There's been a lot of confusion around the news that Facebook will be changing their guidelines on the way music listening experiences are handled across their products and services, due to come into force in October 2020.
Many articles have suggested that this means live streaming music will be banned and those with music and artist based profiles and pages could even see their profile deleted for streaming their own music to their fans.
So is music being banned from Facebook? Will bands have their accounts deleted for sharing their own music on their page? In short, it would appear that no, that is not the case.
Facebook clarified their guidelines in a recent post and state;
There will be no limits on music in stories or musical performances from live artists and bands.
Facebook recommend short clips of music.
They advise a visual component to be added to videos rather than audio being the primary purpose of the video.
You can read the full Facebook post on updates and guidelines for inclusing music in video here.
To summarise, so long as you own the rights to your own music, then streaming is permitted. Having a visual element to your videos is actively encouraged rather and just a static image to solely promote the audio. Short clips are actively encouraged and these guidelines span across all of Facebook's products and all types of accounts, which also includes Instagram accounts. It's important to note that music may be limited in some areas, as there are some locations where music isn't available on Facebook's platforms, but this isn't anything new.
If you are a content creator and do want to add audio to your videos, you can also check out Facebook's Sound Collection. This includes a plethora of tracks available to use without any limits for videos you share on their platforms.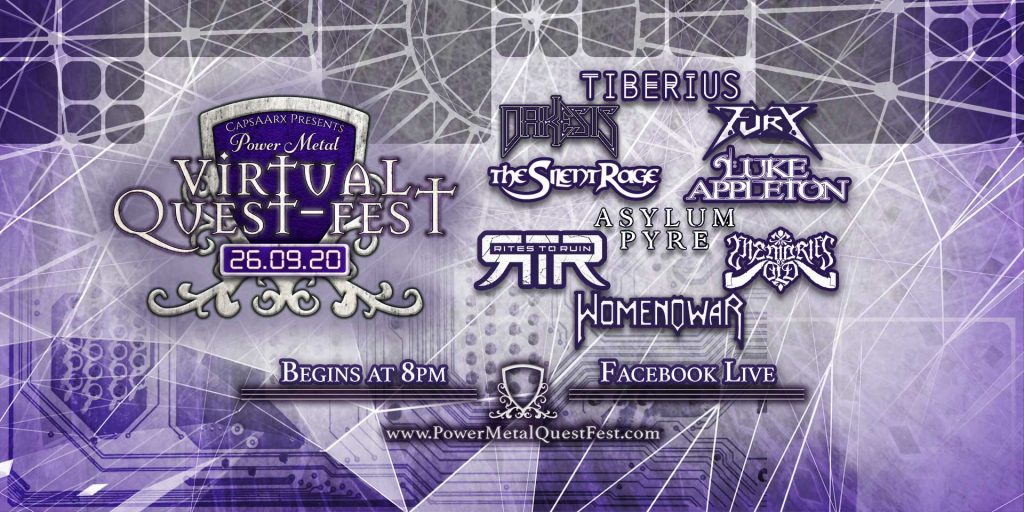 We'll be holding a special live streamed event for our annual Power Metal Quest Fest this year on Saturday 26th September from 8pm on facebook. Take a look at the official event here for more details.