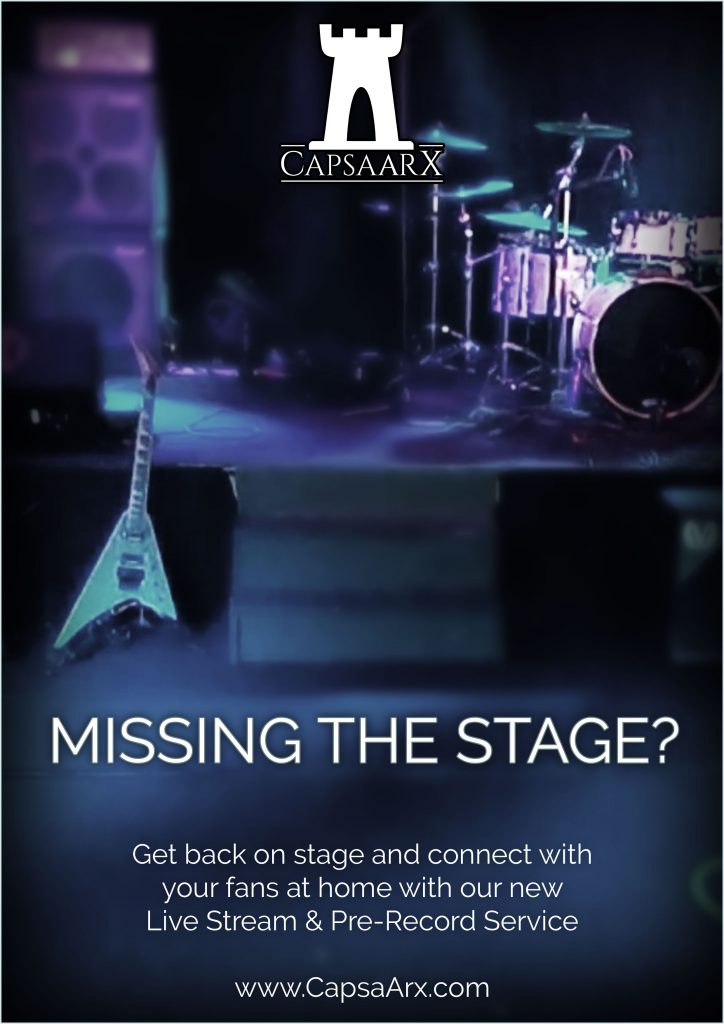 The show must go on … so on with the show! 
CapsaArx are thrilled to announce that we are now publicly offering our livestream services, with introductory rates specifically aimed at local independent musicians and bands.
As musicians ourselves, we understand the need to get on-stage and connect with your fans – but also how difficult this can be to do by yourselves.
We are offering a professionally mixed, 5 camera angle livestream service at our fully equipped studio in Kings Norton, Birmingham. We have a fully lit stage big enough to safely facilitate 6 piece bands, and can offer both livestreams and pre-record/show-reel options.
We feel passionately about making this service affordable to independent and DIY musicians, so we are offering a shared revenue option to help some of the artists that have been drastically affected by forced closure of the UK live events industry. These special rates will last for the rest of the year, but with limited remaining dates we advise getting in touch ASAP to discuss YOUR return to the stage.
You can find our 2020 rates for livestreams here.
Head over to our livestream page for more details.
Get in touch to find out more via our contact form, by emailing us at info@capsaarx.com or calling us on 07590915466.